AutismETC's March Family of the Month is the Chambers family: Weston (dad), Kasondra (mom), Logan (age 11), Parker (age 6), and Zachary (age 4).
The youngest child, Zachary, started receiving services at AutismETC in July, 2018.  Kasondra explains, "Before Zachary was 1 year of age, he was not reaching the milestones like his older brother.  I mentioned this to his pediatrician, but it was not until Zachary was about 15 months old that I really noticed the signs of autism. He began rocking, spinning wheels, lining items up, and banging his head against the floor. He had started to babble early on, but even that skill disappeared." Kasondra knew she had to do something and fast. She involved Zachary in case studies at the Kennedy Center at Vanderbilt University. One of the studies indicated Zachary should be tested for autism. After enduring a lengthy wait to get an appointment, he received an Autism Spectrum Disorder (ASD) diagnosis. The Kennedy Center referred Zachary to TEIS (Tennessee Early Intervention System). However, Zachary aged out of TEIS on his third birthday. Zachary was then enrolled into an elementary school pre-k half day program, five days a week. He received speech therapy, occupational therapy, physical therapy and additional therapy sessions outside of school. However, he made limited progress in these programs.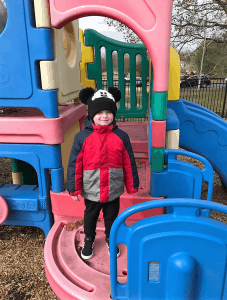 One day, Weston was driving down Holt Road and saw the sign for AutismETC Nashville.  He told Kasondra about it and they began to investigate the center. They learned a relative had a friend whose child attended the center and the family shared the wonderful results their child had made. Kasondra checked out the website and read the story of the Reed Family, June 2018's family of the month. She also read the other stories shared on the website. After doing research on ABA therapy, Kasondra knew AutismETC could help them – that AutismETC was a place of hope. 
The family first tried to enroll Zachary in summer camp. However, with his limited skills, Zachary was not a good fit for camp. Instead, Kasondra was told Zachary would benefit from the Day Therapy Program. When Zachary started the program, he was non-verbal, made no eye contact, had no peer interaction, and spent much of his time flapping his hands in a stim. He stayed to himself and showed no interest in doing the things other children his age enjoyed.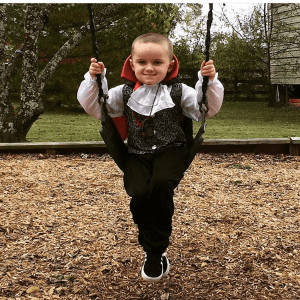 When asked what progress Zachary has made in the 9 months since he started at Autism ETC, Kasondra responded, "He now interacts with peers and shows interest in what they are doing. He makes eye contact when he is communicating with a peer or staff member. He has learned some sign language and uses a PECS system and a communication device to communicate. He colors and participates in art and crafts and engages in social play with other children. He uses a picture schedule and has learned to put things away when an activity ends. He has learned to follow simple directions and his negative behaviors have decreased significantly. He is making more sounds now and is saying the word 'up' on a regular basis. He likes it so much at AutismETC. One morning when we arrived early, he got upset because the door was not yet open. He also became upset one day when I had to pick him up early. I can tell he is happy to be there."
Kasondra also describes the parent training she has received at the center. "I have received great training at AutismETC. The staff walks me through each step of my child's program and explains how and why it works.  I am able to practice the skills with the staff so I can successfully work with my son in our home. I also love how the staff spends the last 15 minutes of each day explaining what has happened that day and the goals they have worked on with Zachary. It is so nice to get that daily summary."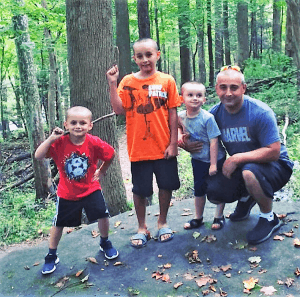 "AutismETC gives me hope for my child and the belief that my child had a fighting chance," said Kasondra. "A parent knows what is best for their child, so you should do all you can to help your child. Don't become discouraged about the time on the waiting list. Don't give up! It took several months before I was able to get into the Kennedy Center and get my child diagnosed. Eventually you will find what you need. The wait for services at AutismETC is worth it. Each staff member is amazing; I have nothing but praise for them. From the moment you walk through the door you feel you are welcome. Celeste Ford, Administrative Assistant, makes you feel welcome and Rhonda Manous, Executive Director, has been so helpful to us. I love and appreciate Kelly Maier, Zachary's BCBA. Kelly has taught me you can't judge your child by another child's progress. Each child has their own abilities."