The family's story begins with six-year-old Hinata. Her mother, Patricia, told us that she and her husband Juan had noticed a difference in the way Hinata was developing compared to other children attending their church. "Hinata at seven months of age was just crawling while other children were already able to sit up," Patricia said. "By her first birthday, she was still not able to sit, and she was not trying to talk. People at church would say, 'mom, you need to talk to her to get her to talk.' I was talking to her, but she was not responding. I thought I was doing something wrong." Patricia took Hinata to speech and occupational therapies. After this, Hinata began to walk, but Patricia's concern for her daughter did not diminish.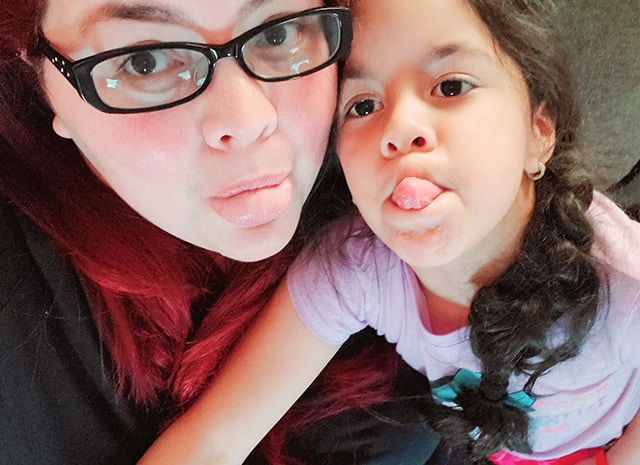 "I took her to the doctor's office, but on this visit, she saw a different doctor from the one she had seen before. This doctor asked me a lot of questions." The doctor quickly realized that Hinata was developmentally delayed, and he suspected she had an intellectual disability or autism. The family was referred to Vanderbilt. Patricia panicked as they waited for an appointment. "Four months later," she said, "Hinata was seen at Vanderbilt for testing. They diagnosed her with autism and a speech delay. I had so many emotions at the time, but I was relieved because I now had the answer for what was going on with my child." Patricia, who is from Puerto Rico, was finally able to explain Hinata's situation to her far-away family. Now that she better understood what was going on with Hinata, she could begin to find help. "I was so relieved to be living in the mainland United States where there are far more services available."

Patricia continues, "Hinata was attending a pre-school program when one of the teachers told me about Autism ETC. It took a while for us to start services. When Hinata was four years old, she started half-day services, three days per week. When she arrived at Autism ETC, she still was not talking, only babbling. She would not point at objects or things she wanted. Taking a shower and going to sleep at night was difficult for her. If I turned on a different street while we were driving, Hinata had a meltdown. It seemed everything was difficult for her. Hinata's struggles made me feel isolated; I felt judged as a parent by others. When we first started at Autism ETC, I was skeptical and scared. When I saw how the staff interacted with my child, I quickly felt comfortable and safe."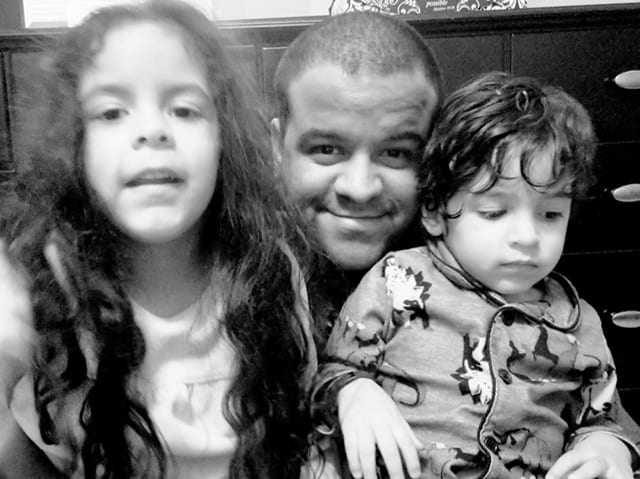 Patricia has noticed a huge difference in Hinata since starting ABA therapy with Autism ETC. She now speaks, she has learned to take showers, and she goes to sleep without problems. Currently, Hinata is potty training. "I thought this would be impossible, but it is happening! ABA has helped her so much," Patricia said. "She loves to give hugs and kisses, and she says 'I love you, Mommy.' The staff knows how to work with my daughter and I see the progress." Patricia admires how the kindness of the staff gives her peace of mind. "I know everything will be fine."

Hinata's little brother Kaleb is two and a half years younger. He was born as Patricia was coming to terms with Hinata's diagnosis. As Kaleb grew older, he began to walk and hit his developmental milestones early. "I thought Kaleb did not have autism," Patricia recalls. "The only thing I was concerned about was the fact that he did not speak." Patricia considered that Kaleb was simply imitating his sister, who also did not speak. She had also read that two-language homes (Spanish and English in the case of the Cosme family) can cause speech delays.
"I was confident Kaleb was not autistic. However, the doctor told us that we needed to test him early because his sister was on the spectrum." When Kaleb received an autism diagnosis like his older sister, Patricia said that she simply didn't believe it. "When he turned two years old, his autism became more evident. He did not want to be touched. He only wanted to be with me or his grandmother. I knew I had to get him on the waiting list for Autism ETC.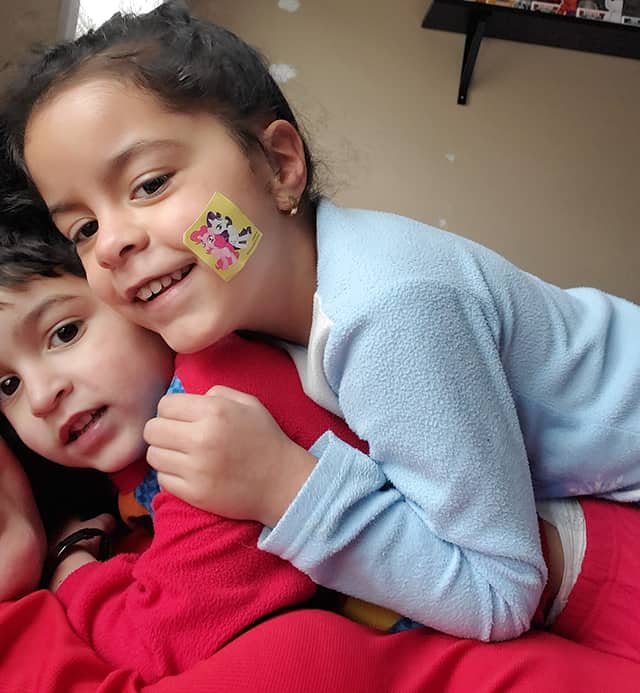 When Kaleb began services, he was the youngest child in the center. The transition for him was difficult, but the staff was prepared. They helped make the transition easier for him. "Kaleb is learning to speak. Now, he makes sounds and points to let us know what he wants. He had a lot of stimming behaviors but since the staff began their interventions, his stimming has diminished. When he started at Autism ETC, he did not want to separate from me. But now, he transitions fine. The change has been huge."

When asked what advice she would give other parents, Patricia said, "Be patient. Autism ETC is the perfect place to start therapy. My son and my daughter have changed, but it takes time." Patricia continues, "Before starting ABA therapy, I was so scared my children would never be independent. Now, I know both of them will be able to attend school, talk to people, and socialize. I believe they will be able to live happy, independent lives."